Set in a 1,000 acre deer park owned and maintained by Lord Sackville and dominating the town of Sevenoaks, the magnificent stately house of Knole is the family home of Lord Sackville and one of the largest private houses in England.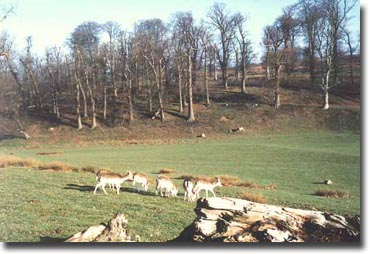 Begun in 1456 by the then Archbishop of Canterbury it was greatly extended in 1603 by Thomas Sackville, first Earl of Dorset. The 13 state rooms, open to the public, contain pictures, tapestries, carpets and silver and a very important collection of 17th century English furniture. In modern times the house was home to Vita Sackville-West who, with her husband, created the beautiful gardens in Sissinghurst Castle near Tunbridge Wells.
Tel: 01732 450608 for details of opening times and admission prices. The deer park is open all year.