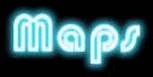 The Listening Room now operates as a promoter and agency wherever there is a desire for good music. However there is still strong connection with Sevenoaks, the town where it all started
Sevenoaks is well served by road and rail, but not so well with buses.
There are regular train services to Sevenoaks from Charing Cross, Waterloo and London Bridge. These journeys take about thirty minutes.
Click for train timetables.
Click for a map of the Kent/M25 area.

Click for a map of Sevenoaks that shows the following venues:-

The SHIP Theatre, Hollybush Lane, Sevenoaks, TN13 3UL
The STAG Theatre, London Road, Sevenoaks, TN13 1ZZ
St Luke's Church, Eardley Road, Sevenoaks, TN13 1XT
St Nicholas Church, Rectory Lane, TN13 1JA
The Aisher Hall, Sevenoaks School, TN13 1HU

NOTE: The Sennocke Centre is next to The Aisher Hall
and The PLAZA Suite is at the back of The STAG Theatre